The Illinois Manufactured Housing Association
Serving the Factory Built Housing Industry and its Customers in Illinois
Factory-Built Homes Are Best!
Factory Built Homes Are Affordable
On average $58 per sq. ft compared to $135 per sq. ft. for a site built home.
Manufactured Homes Have a Controlled Building Process
A controlled build process increases efficiency, avoids cost over runs and decreases delays and complications caused by the weather. Factory built homes typically take 1/3 of the time vs. site built homes.
Manufactured Homes Offer Modern Amenities & Flexible Design.
Manufactured homes have all of the amenities of a site built home and can be customized to fit your needs.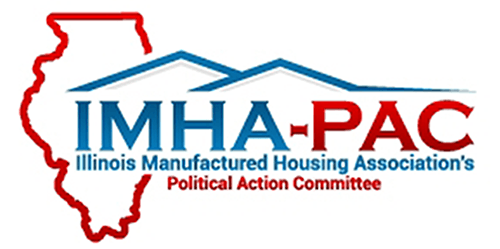 Uses the funds raised to support candidates who help promote IMHA's legislative issues; including, but limited to: fighting to preserve the privilege tax option, supporting new sources for retail lending and a willingness to work toward commonsense regulations and licensing provisions
Can receive contributions from individuals and business entities.
Contributions are not tax deductible for state of federal income tax purposes